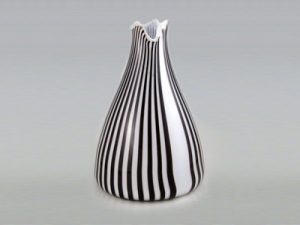 BLACK & WHITE VASE WITH RUFFLED RIM
This is a bold and modern design. A very large opaque glass vase in white with black stripes and a ruffled rim. The vase measures 9" across the bottom and 2" across the top. 12" tall and weighty at the base. It can be used for very tall flowers or branches.
9"w x 12"h
$300.00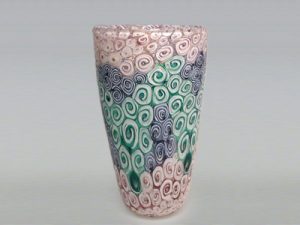 GREEN SPIRAL MURRINI VASE
Pink, purple, and green spiral murrini are fused together in a decorative pattern.
7"w x 13"h
$1,200.00